Welcome To Charlies Angels Outreach
URGENT - - - WE NEED HELP!!! - - - URGENT

LET US CELEBRATE GOD's LOVING GRACE AND THE GIFT OF REDEMPTION THAT OUR LORD AND SAVIOR, JESUS CHRIST, HAS GIVEN TO US!

!!! - SPECIAL DONATION REQUEST - !!!

WE URGENTLY NEED TO RAISE MONEY TO BUY OR RENT "SAFE HOUSES" TO PLACE WOMEN AND CHILDREN IN TO SAVE THEM FROM THIS COVID-19 VIRUS, DOMESTIC VIOLENCE AND SEX ABUSE! WE ALSO NEED SCHOOL SUPPLIES FOR IN-HOME SCHOOLING USE & OTHER DONATIONS FOR THESE UNFORTUNATE FAMILIES AND INDIVIDUALS HERE IN THE UNITED STATES. WE URGENTLY NEED MONEY FOR MEDICAL SERVICES AND MEDICINES FOR MIAMI-DADE, BROWARD & PALM BEACH COUNTIES, FLORIDA! THIS PANDEMIC VIRUS IS TAKING IT TOLL - WE HAVE TO STOPS THE THIS!!! HELP NEEDY FAMILIES AND CHILDREN - NOW!!!
Many children are at or below the poverty level, or who have been abused, whether in elementary school, junior or senior high school, will lack the necessary safe housing, school clothes and supplies urgently needed. An added stress on an already stressed-out and difficult young life.
OUR BASIC MISSION STATEMENT - But We do More...
Our mission is to raise money and donations to equip these less-fortunate children and families with what they need to stay healthy and succeed in life!
There are many families, some are your neighbors or people you come across everyday, who are in need of food, school supplies, medicines, and other of life's living essentials. The Urgent need right now is to assist families and individuals in-need during this pandemic crisis.
NOTICE: Our SAFE HOUSES inventory is maxed-out. We have no more room. During times of crisis, domestic violence rises, which require intervention. We need places to house families from abusive family members and relationships until the Courts can intervene! We need donations of money, food, clothing, furniture, medicines and other items for these less-fortunate families - both young and old to place them in safe housing in Miami-Dade, Broward and Palm Beach Counties, Florida.. We are also in need of financial (money) and Gift Card donations for current needs for Mission Church expenses. Donate money, gift cards, canned and packaged food items, clothing, furniture, boats, cars RV's, trucks, and anything else you can afford to donate to use which we give to needy families and individuals and also to sell to raise money. Also, give us your ideas on how we can help others and raise money!
Your support will also provide each of these children with the ability to just enjoy being a kid, without having to feel the burden of their parent's financial burdens and hardship and the stresses caused by this pandemic virus.
Please share this fundraiser challenge with friends, colleagues, and family members.
- TAKE THE $5 CHALLENGE OR GIVE MORE TO HELP OTHERS -
DONATE $5.00 AND CHALLENGE
FAMILY AND FRIENDS TO MATCH YOUR CHALLENGE
THIS HELPS PEOPLE ACHIEVE TO THEIR POTENTIAL
CLICK THE DONATE BUTTON BELOW
- OR BECOME A MONTHLY SPONSOR - Click Here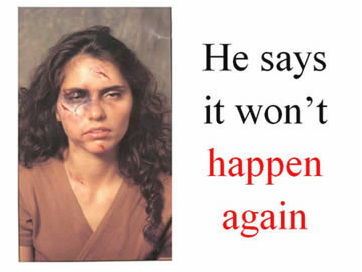 ---
Without sacrifices, you don't have achievements; Without achievements, you can't appreciate the sacrifices.
The tragedy of life is not that it ends so soon,
but that we wait so long to begin it.